Strength of Day Master
Online Course
Build Your Foundation
Your first step to start reading a BaZi chart effectively
You'll learn a different technique of calculating the Strength of Day Master.
We will introduce a rarely-taught technique of calculating the Strength of Day Master. We will guide you step-by-step to calculate the strength of Day Master.
Course Instructors typically do not reveal too much to students during a beginner course. They will teach half of it and reveal the other half for future courses. Sometimes not at all.
This creates lots of confusion. It's understandable why students have trouble following a course and apply what they learned in class.
We want to prevent that from happening. We strive to teach you the important material. We show you what you must know to find your Strength of Day Master.
"I wished someone had introduced this course to me earlier before I started taking up other BaZi Reading courses. This course has helped me understand better and it's so much clearer now. Definitely recommended for beginners and those who are still struggling."
- Chloe T. - a BaZi Student.
Sign-Up Today for Only
SGD38.00
This online course is for you
If you're an absolute new beginner in reading BaZi charts. We emphasise the important details that you need to know and remove irrelevant material.
We shorten your learning curve to give you a great head-start so you can progress to next level easily.
---
I have just generated my BaZi chart. But....., where do I begin? How do I start? How do I read the tables? What's in those charts?
The BaZi charts have lots of Chinese Characters on it. What are they? What do they mean? How are they generated? Do they follow a certain set of rules?
Are there any relationships between those eight Chinese Characters in a natal chart? What are the relationships? What happens if they are closed with each other?
What are the Five Elements all about? A lot of text on the Internet are simplified versions of it and does not explain the real essence of the five elements and its application. How do we "see" and apply the five elements theory?
I still find inconsistencies in the strength of Day Master using the methods taught by other schools. Sometimes it works, sometimes it doesn't. What could be wrong? Did I miss something?
Do you have questions like the above?
This is where we address your concerns and make learning BaZi easy.
The following are some of the modules we cover in our online course:
This module introduce the layout of a BaZi chart, explains what information is found in the chart and how they are arranged in a chart.
Heavenly Stems/Earthly Branches
In this module, we explain the "alphabets" of BaZi. We go in detail about what each of the character represents, their sequence of arrangement and their attributes.
Combination Relationships
The combination relationship has an impact on the Strength of Day Master. We'll study the combo pairs and groups. We'll discuss the outcome of each of the combinations.
Five Elements Theory
We'll explore the basics of the Five Element theory, the relationships and how they are applied in life and every day events.
Transformation Process
Will the outcome of a combination be successful? What criteria makes a combination successful? Numerous scenarios will be discussed.
Strength of Day Master
Knowledge build-up from previous modules will now come to fruition. We'll incorporate them into finding the strength of the Day Master.
Get instant access to your

STRENGTH OF DAY MASTER ONLINE COURSE

now!

There's NO need for you to travel thousands of miles to attend a class and incur extra expenses on flights and accommodation.

You can study anywhere, anytime and ask lots of questions from the comfort of your home. We bring your lessons to you.

Start now, start today!
Why should you take this course?
We start from somewhere. For all new knowledge, we start from ground-zero. Your foundation needs to be prepared well. This course gets you ready for the more advance classes in near future. You do the ground work now and it becomes easier as you progress in your knowledge and expertise.
Discover new techniques. As we mentioned earlier, not many courses out there will reveal so much details in a beginner course. Here, we will introduce what is required to make you a competent learner.
Designed for Beginners. We've removed topics that are not necessary at the basic stage. We put focus on what is important, take you through one step at a time and by the time you complete the course, you are ready to take on the more advanced level courses.
Achieving your goal. If your goal is to learn more about yourself and those around you, BaZi reading is one way to achieve that. If you want to know your strength and weaknesses, what you're really good at, your career, family and so on, BaZi reading can help you accomplish that goal. But before you can reach that stage, you still need to build your technical knowledge. This is one course you cannot miss if you want to achieve those goals.
What our students are saying about the course..........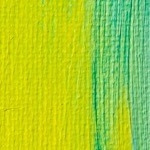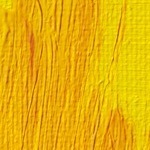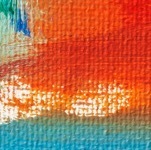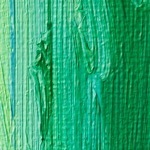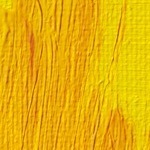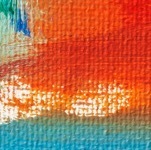 Nothing comes close what this course has taught me!
YES! I cannot express my gratitude enough for this course and the clear instruction! I have been studying for years through books and videos ...but nothing comes close to what this course has taught me! I also really like the interactive Q&A after each lesson.....
Jennifer X.
- Strength of DM Student
Highly Recommended
This e-course has been a great help definitely and it is highly recommended for friends and enthusiast. The explanation is clear and I can go through all the videos again and again to understand better. I like the especially quick response to questions posted online and find this most helpful whether to newbies or not.
Chin
- Student of Strength of Day Master
It covers more than I thought!
I am enjoying the course. It covers a lot more than I thought! Once confident with this level, I'd probably be doing next one when available.
Arthur Q.
- Strength of DM Student
Consistent, Systematic Method
I find your way of teaching very systematic. This is the first time I truly understand the strength of Day Master assessment.
Sabrina E.
- Learn BaZi Online Student
Simple, Easy to Understand
There are so many theories of the same topic in BaZi and it's often confusing.
But, I'm glad to have found an easy way to understand BaZi and apply what we've learned.
Joshua T.
- Learn BaZi Online Student
Robust, Logical, Repeatable
There are just too many inconsistencies. It's often difficult to use what I've learned to interpret a BaZi chart.
With Learn BaZi Online, I've found a robust, logical and repeatable method to start reading BaZi chart consistently.
---
What happens after you've signed-up?
You'll be taken to a secure PayPal page where you'll enter your credit card details. After you've submitted, you'll be taken to a Thank You page and there's an enrolment link you can click on to register.
Once you've entered your email address and password, you'll be taken to the course page where you can access the course content.
We are easily reachable and technical support is available. Just reach out to us if you have any questions.
Sign-up Now!
Only SGD28.00
FAQ
Here are answers to some frequently asked questions:
What's the length of the course?
How long do I have access to the course?
Are there any certification upon completion?
What is the pre-requisite for the course?
Get instant access to your

STRENGTH OF DAY MASTER ONLINE COURSE

now!

Get all the required formulas, description and explanation from a single portal.

Shorten your learning-curve and move your learning to the next level as soon as possible.

Unlimited access to the lessons and have your questions answered.